We present the Ukrainian-Portuguese NANOJY brand, the chief designers for the first collection of which were Elvira Gavrilova and Julia Lyatavskaya. The face of the brand is Anastasiia Sergeevna Bondarchuk, a model who has repeatedly graced the covers of L'officiel, Vogue, Harper's Bazaar, and even has been interviewed for Forbes.
Outfits and concept
Four locations, four elements: fire, earth, water, and air. "Fire" was filmed at the Kuyalnitskіy estuary with a gorgeous pyrotechnic show – burning letters of the NANOJY logo. The shooting of "Water" took place on the Odessa coast of the Black Sea. "Air" was filmed in the Hydroport Odessа, and "Earth" – in the salt desert of Kuyalnik.
All the filming took place in Odessa. For the model Anastasiia Bondarchuk, it's a rather unusual practice, since the girl works mainly in Europe. However, due to COVID-19 and quarantine, the filming was transferred to the South Palmyra.
The journalist of our publication talked with the model Anastasiia Bondarchuk, learned about her impressions, work in Ukraine, conditions that were created for her during the filming days, about how long the filming lasted, etc.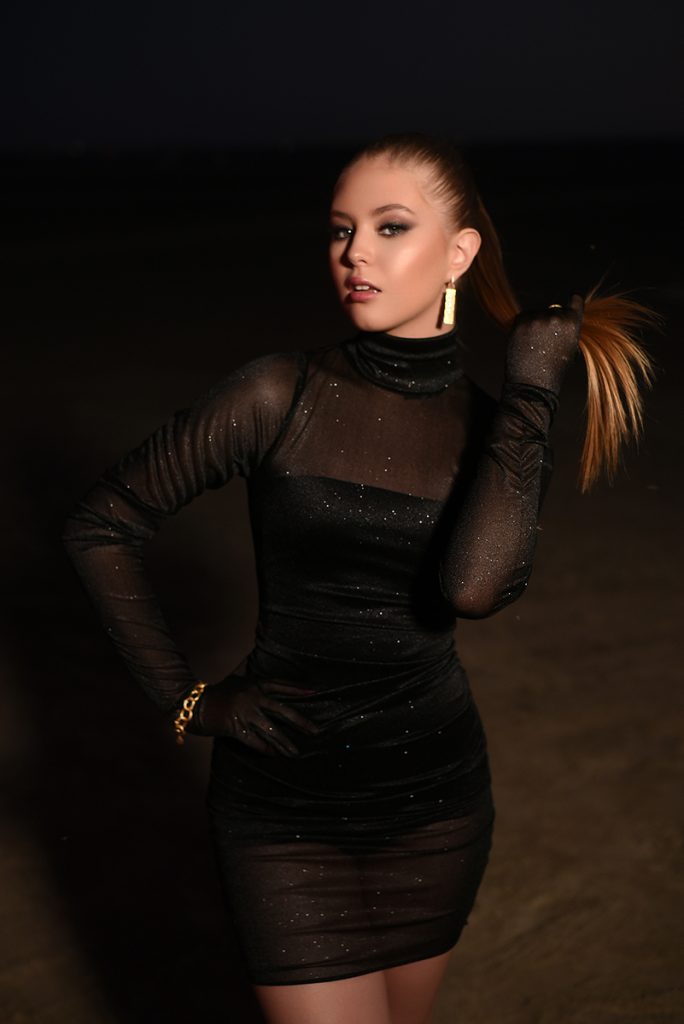 Biography of Anastasia Bondarchuk abounds in collaborations with international brands. Nastya, tell us, do the working conditions in Ukraine differ from foreign ones?
Yes, of course, they are. Moreover, I can say that they differ in a good way. In Europe, we often shoot in field conditions. You understand, that it's hard to put a tent with makeup artists, designers, and fast food in the center of Milan. Of course, in Ukraine, I felt like a real queen.
How long did the filming last?
Filming lasted more than a month. We shot over 40 outfits. There were four different locations in the concept of four elements.
What were the locations? Tell us in more detail, which one you remember the most?
Four locations in the concept of four elements. "Fire" and "Earth" were filmed in two locations on the Kuyalnik estuary, "Air" in the Hydroport Odessa, and "Water" – on the Black Sea coast. But most of all, I liked it on Kuyalnik, when they were filming footage with a horse. Although I don't go in for horse riding, I am madly in love with horses. Horse riding is my cherished dream.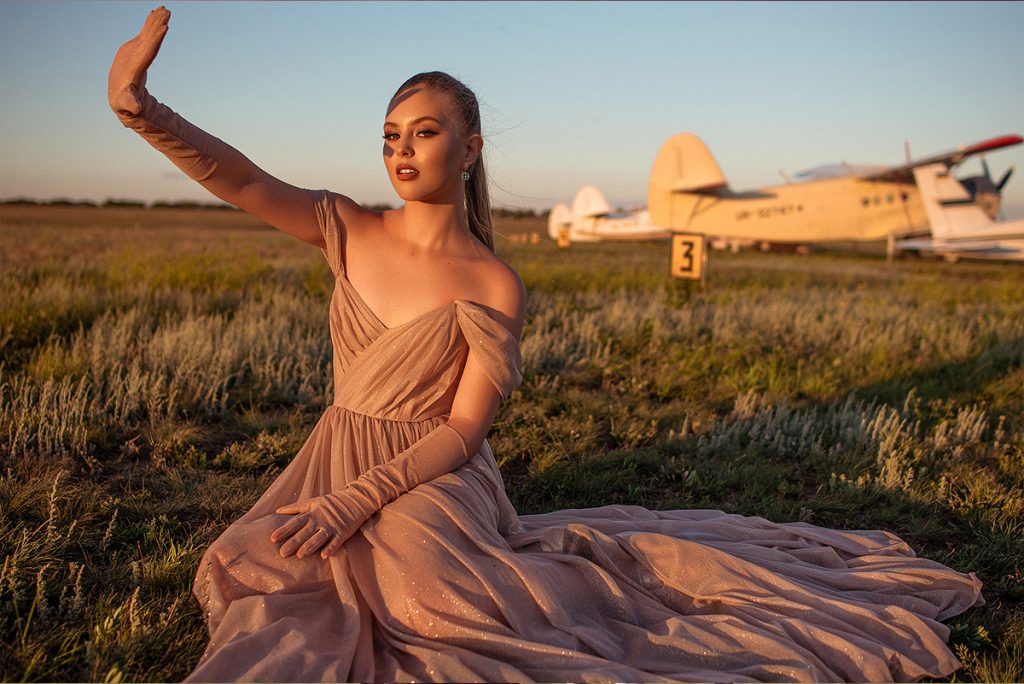 Is it difficult to work with animals?
No, I had a great partner on the set. Calm, friendly, and incredibly beautiful horse, so it was just great to work with it.