Today, Elvira Gavrilova, co-owner and chief editor of the popular international Financoff business gloss, officially announced the rebranding of the publication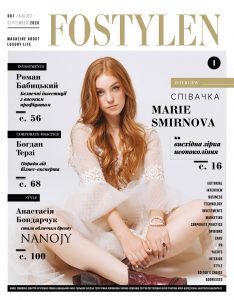 "We have long ceased to write only about business, only about investments, and politics in Financoff. More and more often we write about the lifestyle in general: about fashion, expensive cars, yachts, about interiors, etc. It's time to change the name as well! The new name of our magazine is Fostylen. It will also come out every month. The journalistic staff and team of the Fostylen are the same, and I am still the owner of the magazine and remain its chief editor. In fact, only the name changes. Fostylen will be even brighter, even more stylish, and the coverage of the distribution will be even wider," the chief editor of Fostylen stated in her social networks and for the interview in our publication.
We are waiting for the new Fostyling impatiently. As Elvira says, the first issue of the publication of Fostylen has already been sent to print, and very soon, we'll be able to enjoy new articles.