DIGITAL MARKETING NEWS
Elvira Gavrilova, spending her vacation in Madeira, seriously thought about moving there
Far from February frosts and snow, the famous businesswoman Elvira Gavrilova shared pictures from the Paradise Island of Madeira with her Instagram followers. Producer, director, and author of more than 10 successful business projects, including the international marketing company Amillidius, the luxury lifestyle magazine Fostylen, and the NANOJY clothing brand, Elvira Gavrilova and her husband went on vacation to the warm island of Madeira. Judging by Elvira's reviews of her paradise vacation, the couple is now considering changing Cascais beaches for the coast of the archipelago islands in the Atlantic Ocean.
A Paradise Island with a rich history and delicious cuisine
Elvira Gavrilova travels pretty often, not forgetting to share the details of her trips on Instagram. As for the holidays in Madeira, the businesswoman, as always, told her subscribers some facts from the island's history, shared her impressions of places of interest, and gastronomic experience. Moreover, according to Elvira, she is in love with Madeira so much, that she thinks of buying a property on the Paradise Island. Elvira says that property prices, as well as tax rates, are lower than mainland ones, and the warm climate and wonderful views cover all the cons of island life. Yes, that's right, life on a Paradise Island has its drawbacks. Among the negative aspects of island life, Elvira Gavrilova mentions the lack of infrastructure, jobs, and remoteness from the mainland. For the businesswoman herself, these shortcomings are not an obstacle to moving, since she has been working remotely with teams in Ukraine and other countries for several years, and right now continues to conduct her businesses remotely, among the greenery of palm trees, to the sound of the Atlantic Ocean surf.
Elvira Gavrilova showed refined style against the background of Madeira palm trees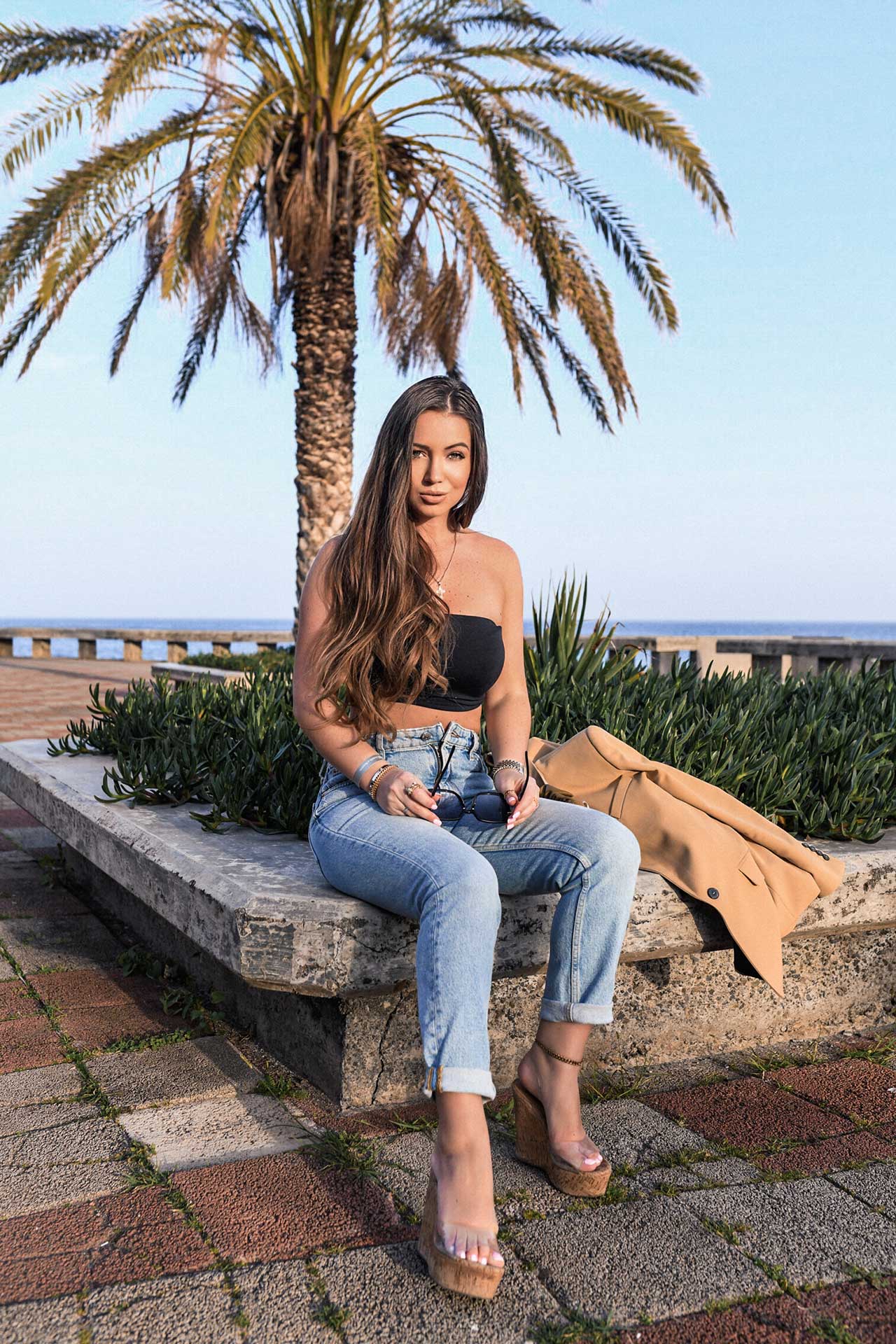 In addition to interesting facts about island life, attractions, and real estate in Madeira, Elvira Gavrilova does not forget to delight her subscribers with stylish vacation photos. The founder and mastermind of the Ukrainian-Portuguese NANOJY brand, as always, is unsurpassed. Wearing a Louis Vuitton swimsuit and accessories, Hermes sandals, and Gucci sneakers, Elvira enjoys a seaside and pool under the Madeira palm trees.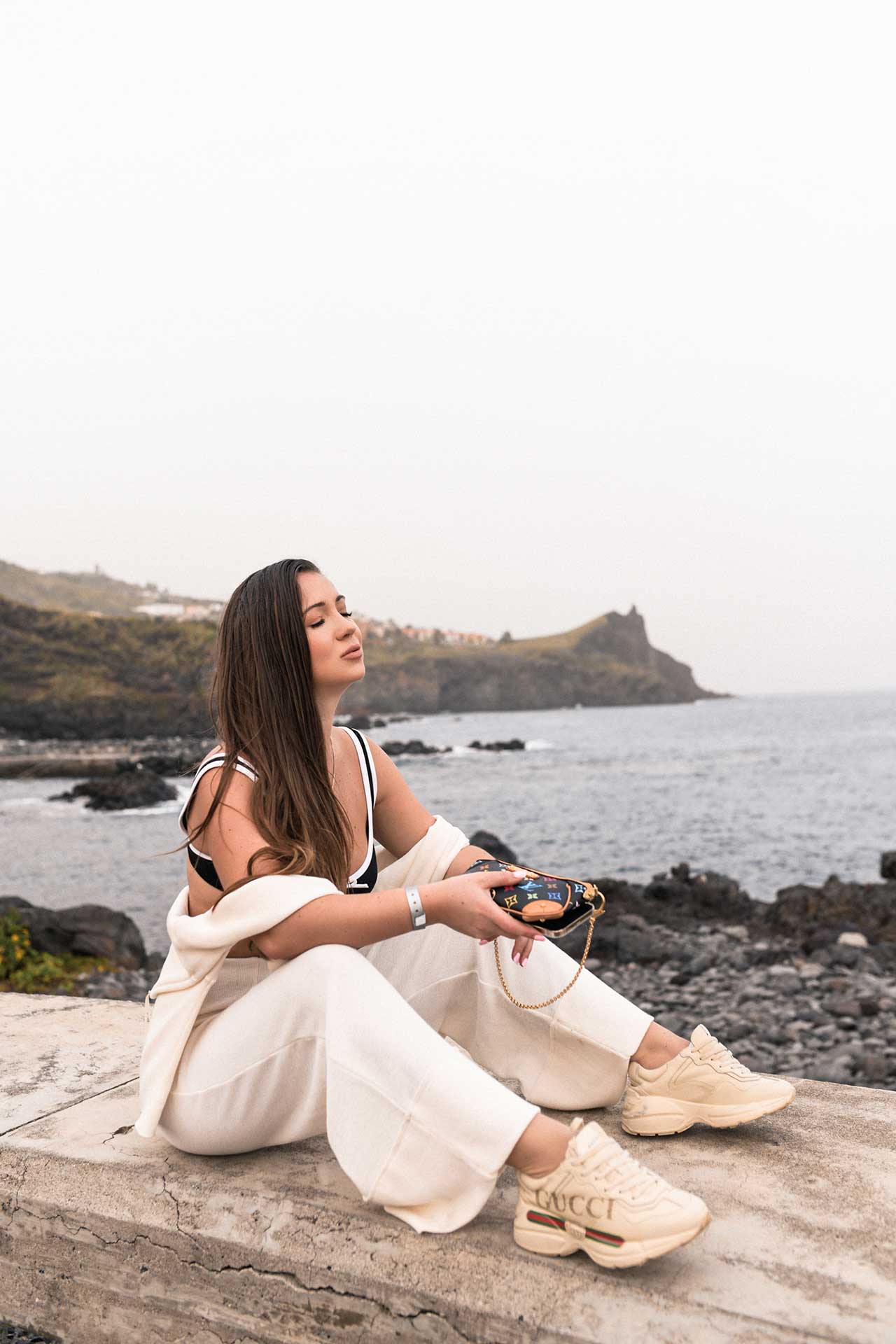 By the way, Elvira's Instagram followers, all as one, looking at the businesswoman's stylish photos, express a desire to visit a fabulous island or move to live in Madeira. And how can it be different, as the temperature on the island rarely drops below + 20!