ART WORLD NEWS
The How Dare We song by Marie Smirnova, a neo-generation singer, became the main soundtrack to the Eriztina's Life socio-philosophical drama
Marie Smirnova is a neo-generation singer, a vivid representative of progressive youth. She started her star journey eight years ago. That was how much time it took the girl to realize the desire to connect her life with music. Now Marie is sixteen, and her star is rapidly rising to the vocal horizon.
We remind you that earlier, singer Marie Smirnova, together with her producer and songwriter Katherina Makedonskaya, has already released a couple of videos; you can hear her tracks in Ukrainian and English on the air of major Ukrainian radio stations. The girl is an ambassador of famous brands, starred in campaigns and commercials, became the cover face of the Fostylen gloss about luxury lifestyle, and is preparing for the release of the first album called "Zhar-Ptytsia.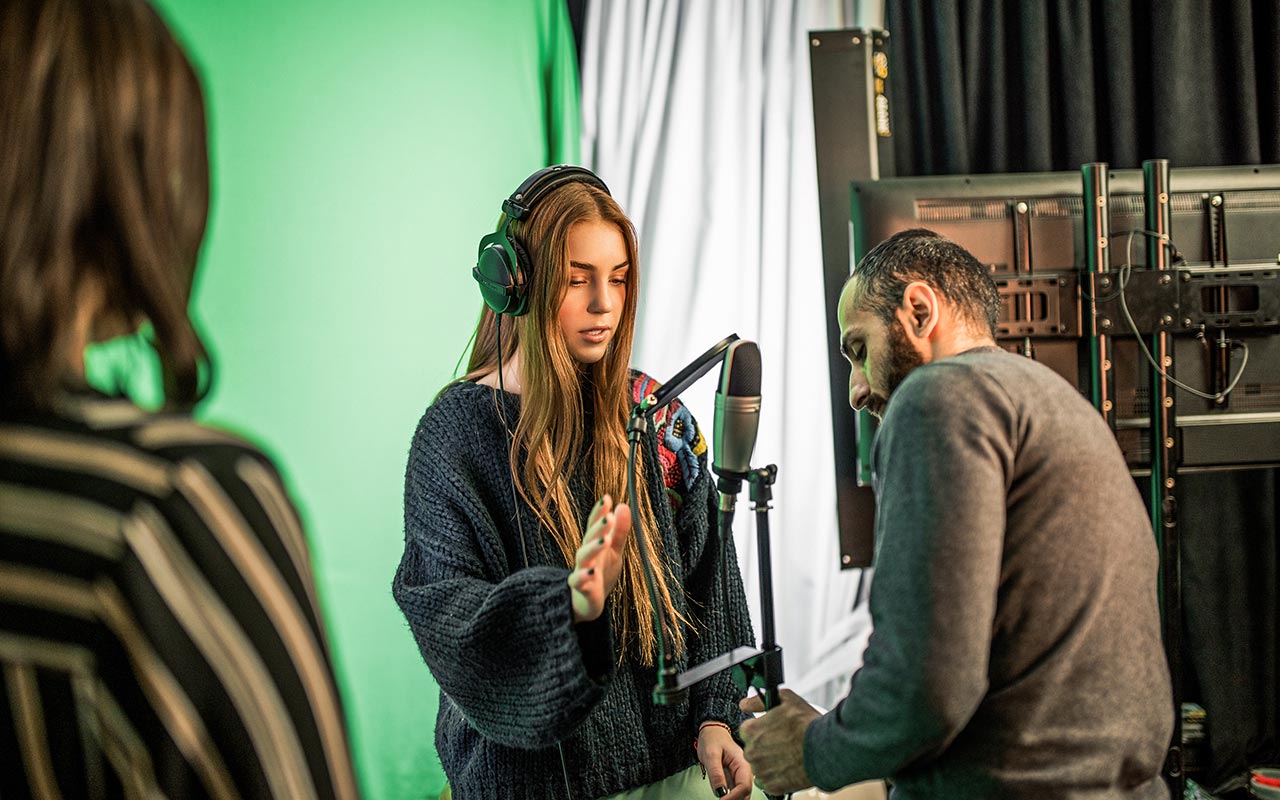 Today, our editorial board became aware that the How Dare We song by Marie Smirnova became the soundtrack to the Eriztina's Life short film by Elvira Gavrilova, Bogdan Terzi, and Amillidius production.
Eriztina's Life is a socio-philosophical drama that addresses the problem of drug addiction among young people. The film will show how mistakes of the past destroy the future. The main character, the girl Eriztina, in her student years, wastes her youth in nightclubs, forgetting about everything in a narcotic high. Time passes, her life changes: she gives up drugs and parties, thinks about starting a family. However, the past weighs heavily on her back, and Eriztina breaks down.
Marie Smirnova's How Dare We was not in vain chosen as the soundtrack for the new Eriztina's Life short film by Amillidius AC. The English-language composition has its own history and is dedicated to another urgent problem – ecology and human interaction with nature. The well-known eco-activist Greta Thunberg, who conquered everyone with her active civic position, and in an interview with whom you can often hear the famous phrase "how dare you", inspired the creation of the How Dare We composition.
In a sense, drug addiction is also a person's interaction with nature, but not the environment, but the inner one – one's own inner world. The soulful, powerful How Dare We soundtrack by Marie Smirnova is going to be one of the songs we look for on Shazam after watching the movie. How Dare We is capable of touching certain strings of the human soul and is excellent as a soundtrack to the Eriztina's Life deep drama.
The premiere of the Eriztina's Life film, as well as the How Dare We soundtrack by Maria Smirnova, will take place in 2021.