ART WORLD NEWS
Long Lost Caravaggio Masterpiece Put At The Auction For €100-150 Mn
One of the most exciting things about art is that there are a huge number of pieces yet undiscovered all over the world. These could be both by well-known artists as well as those value of whose works we will only understand in many years from now. A striking example of the former scenario is "Judith and Holofernes" claimed to be one of the Caravaggio's works from 17th century which is to be sold this summer after years of abandonment.

The story of this painting started back in 2014 in one of the Tolouse's attics by the auctioneer Marc Labarbe. Since then, it has been carefully examined by professionals as well as the world's greatest art museum, French Louvre. However, the Louvre decided not to purchase the work as it would exceed museum's long-term budget. Moreover, it already has 4 exceptional works by the Italian master and this would not simply add any value to its outstanding collection. But what is then going to happen with this masterpiece?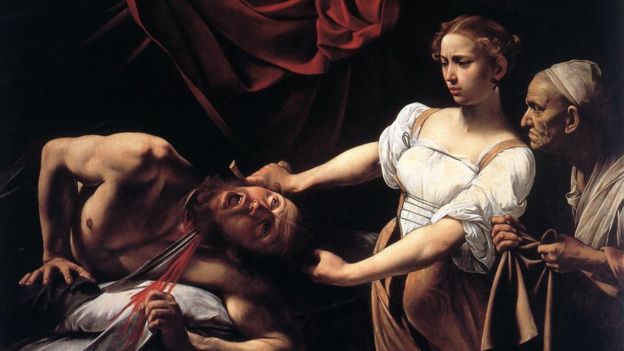 3, 2, 1 And Gone!
Finally, after 5 years of the canvas discovery, authorities decided what to do with it. Given that French government was not that interested in preserving the painting within its borders and lifted the ban on 2016, now it is going to be auctioned on June 27 in the French city of Toulouse. An estimated cost of a lot is €100-150 mn thus making it will rather be sold to the museum with the world's name than into someone's private collection.

Below are a few more interesting facts about this mysterious painting and its discovery:
for over 150 years, several generations of owners of an old mansion in Toulouse did not look into a closed attic room, and only the occasional leaking of a roof forced them to do so. And there, of course, was a picture, a quick glance at which turned out to be enough to understand: yes, this is Caravaggio!
painting is of crucial importance since Caravaggio is a major artist who speaks to our generation with only 65 so far known paintings by him;
it can also be a copy by Louis Finson, a Flemish artist who was known as a Caravaggisti because his art is mainly inspired by the Italian painter.
All in all, just in a few months the destiny of this masterpiece will be determined and thus make someone €150mn poorer.