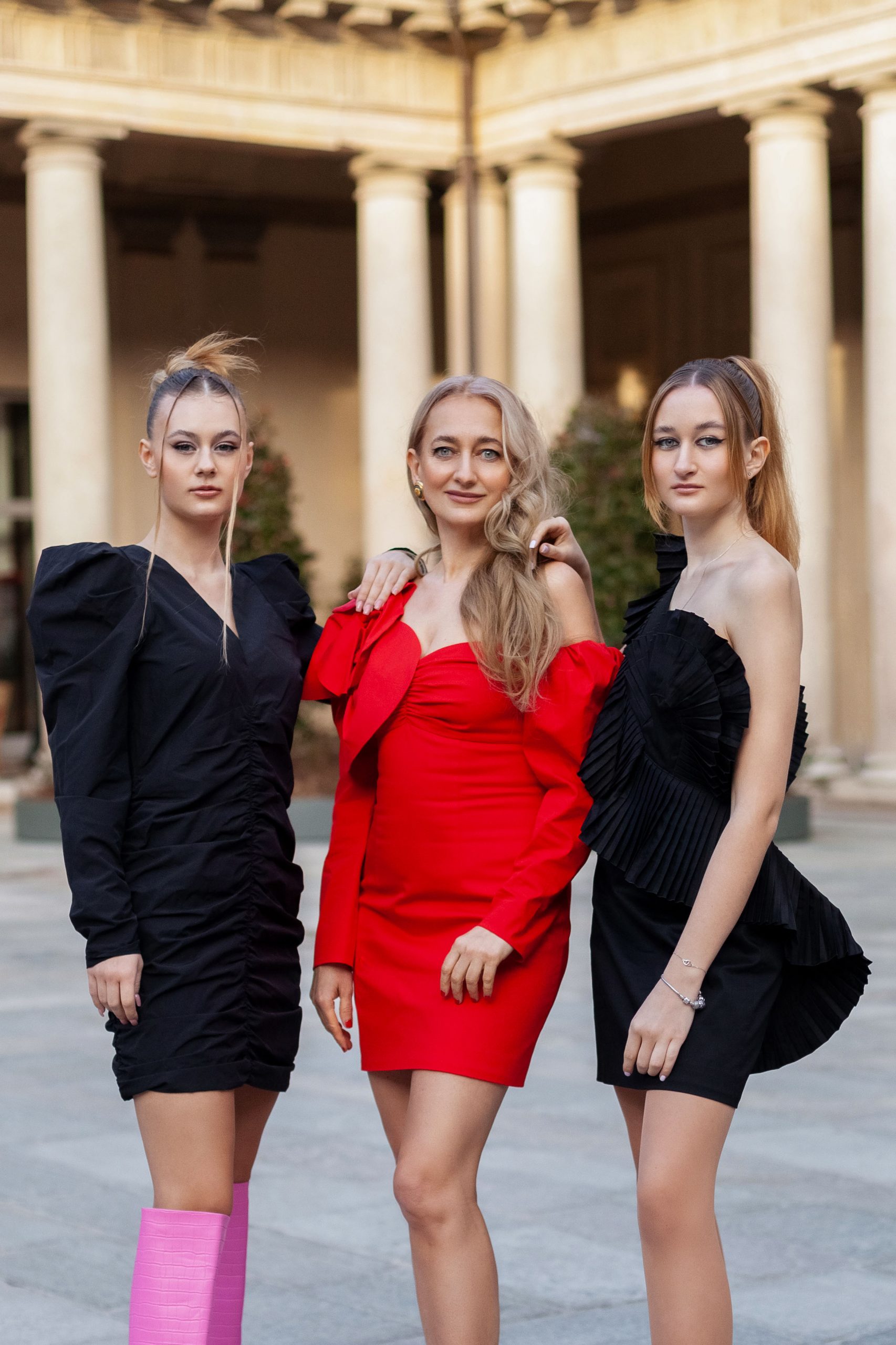 Today, we will talk to a well-known Ukrainian businesswoman, Lilia Oliynyk, who passionately creates various projects to bring happiness to people and make the world a better place. Lilia is a talented individual, excelling in everything she does. Let's find out how she manages to run a business, be a mother of four children, and still find time to attend Milan Fashion Week.
Hello, Lilia! You recently attended Milan Fashion Week. Could you share your impressions and tell us about the most memorable aspect of the event?
Fashion week always brings unexpected encounters and unique discoveries, where one can truly appreciate the aesthetics of fashion art. Among the many impressions, the works of Ukrainian designers, particularly Kateryna Chepak, left a lasting impact on me. Their designs not only represent the style, elegance, and femininity of Ukrainian cities, but also showcase the high caliber of Ukrainian manufacturers on a global scale. I greatly admire the skills, talents, strength of spirit and determination of our craftsmen and craftswomen.
You are the founder of the "i live" projects, which encompass a development and leisure center, the "Lilia Oliinyk School of Excellence", as well as various social and charitable events. How do you manage to juggle all of these responsibilities and still find time to attend Fashion Week?
Honestly, I'm unsure if I can devote one hundred percent of my time to everything. My desires and goals far surpass my capabilities. However, I have a formula that I follow. I allocate 30% of my time to myself because without taking care of my well-being, I wouldn't be able to accomplish all these tasks. Another 30% is dedicated to my family, which is my greatest treasure. The remaining 30% is for my business and charity projects, leaving 10% for unexpected situations.
I consider myself fortunate because my passion for creativity (which I can't even call work because it inspires and fulfills me) intertwines with my commitment to social activism. At the Children's Leisure Center, we provide training in various areas for children, including dance, yoga, preschool education, art, psychology, and recreational activities such as summer camps. My social initiatives also revolve around children. Naturally, I want to spend as much time as possible with them, especially now that my daughter is entering her teenage years and will soon lead an independent life as a university student. Therefore, by managing the center, I can pursue my passions, help others, and simultaneously spend quality time with my children.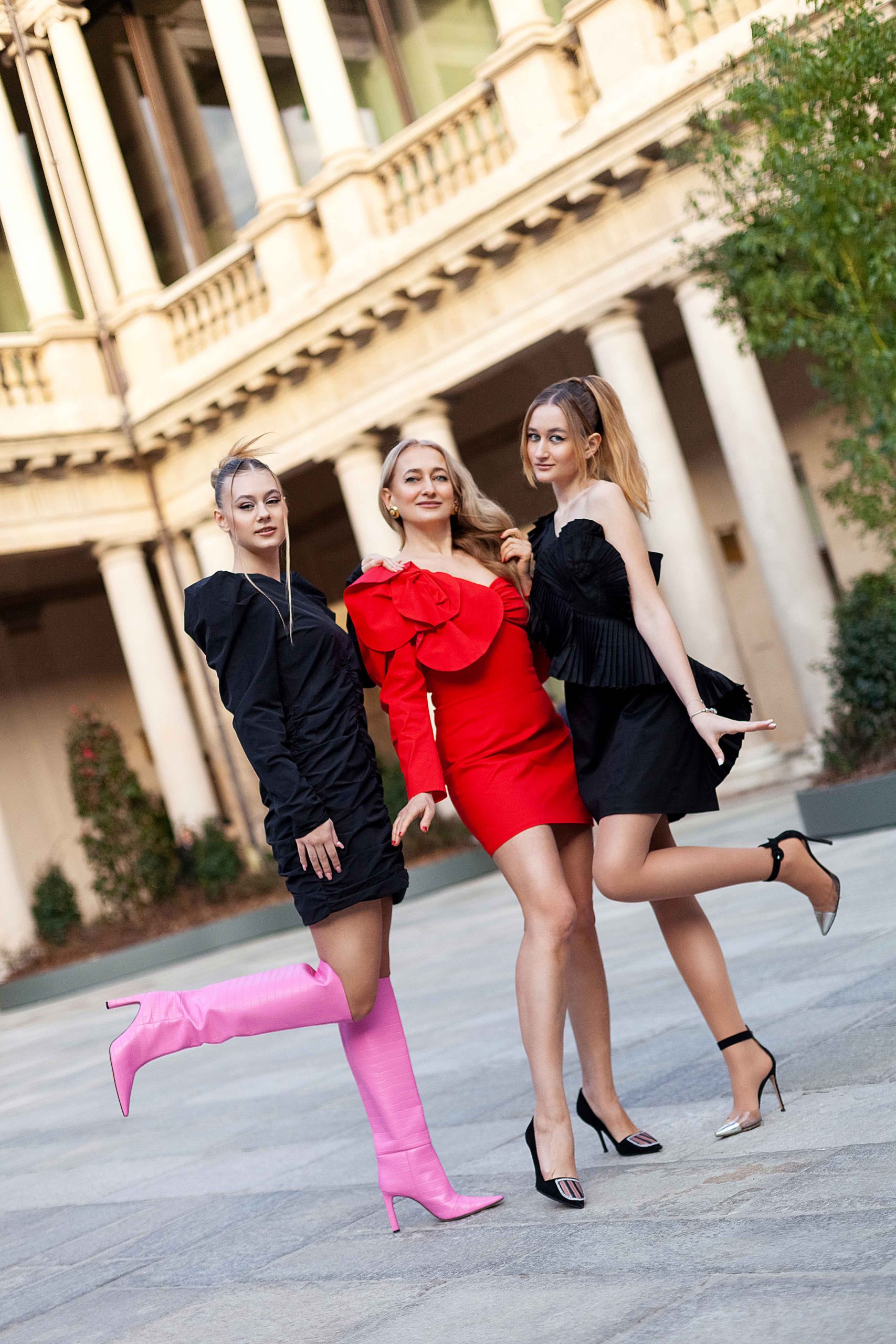 Is your daughter going to study?
My daughter has had a long-standing dream of studying abroad to broaden her understanding of the world and increase her opportunities. However, in the end, she chose a university in Ukraine because she firmly believes in our country's potential and sees the value of continuing her career here. Moreover, we have a family tradition of graduating from Taras Shevchenko University.
You are also the head of the NGO "I live in Harmony." Could you please tell us about the projects you are implementing within this organization and its goals?
"I live" is, in fact, my trademark, and all of my projects carry this expression as a key element, including the public organization "I live in Harmony." For me, both in life and in business, the most important value is human life, especially when it comes to children. Therefore, all our endeavors should reflect our dreams of a better future for future generations, which we are actively building together, despite the challenging circumstances in our country. Anything is possible as long as we are alive – rebuilding, educating, and bringing joy to children's lives every day.
The main objective of our NGO is to take a small but significant step toward a happy childhood today. Most often, we provide support to large families or socially vulnerable families. For instance, we assist mothers with multiple children, especially when one of them is ill, or families with sick children where the mother is unable to work. Since 2014, we have also been dedicated to helping internally displaced persons (IDPs). It is crucial to support those who have been forced to leave their homes and have witnessed events that no child should ever experience. In collaboration with other organizations, we organize various events such as educational workshops, holidays, and concerts. Although most of these children are adequately provided for by their parents and the state, we believe that they can never have too many moments of celebration and gifts. Witnessing their happy smiles and being able to fulfill someone's dream and make their childhood a bit brighter brings me immense joy.
Your interests extend beyond spiritual ecology to ordinary ecology as well. What sparked your interest in ecology, and what motivated you to become the founder and publisher of the Eco Ukraine newspaper?
For three years, I published a newspaper called Eco Ukraine, which was distributed for free near metro stations and at various specialized events. We covered pressing environmental issues both globally and within our country, such as deforestation, the disappearance of entire ecosystems, water and air pollution in cities, and other sensitive topics. My personal interest in ecology stems from motherhood and my love for children, as I care deeply about the world we will leave behind for future generations. I want it to be as environmentally friendly and safe as possible for our descendants. Unfortunately, the topic of ecology is not currently at the forefront of public discourse due to the military aggression that Ukraine is facing. This war takes precedence in our country's priorities. Consequently, we had to suspend the publication of the newspaper when the conflict began. However, I am confident that we will return and even surpass our previous efforts in the future!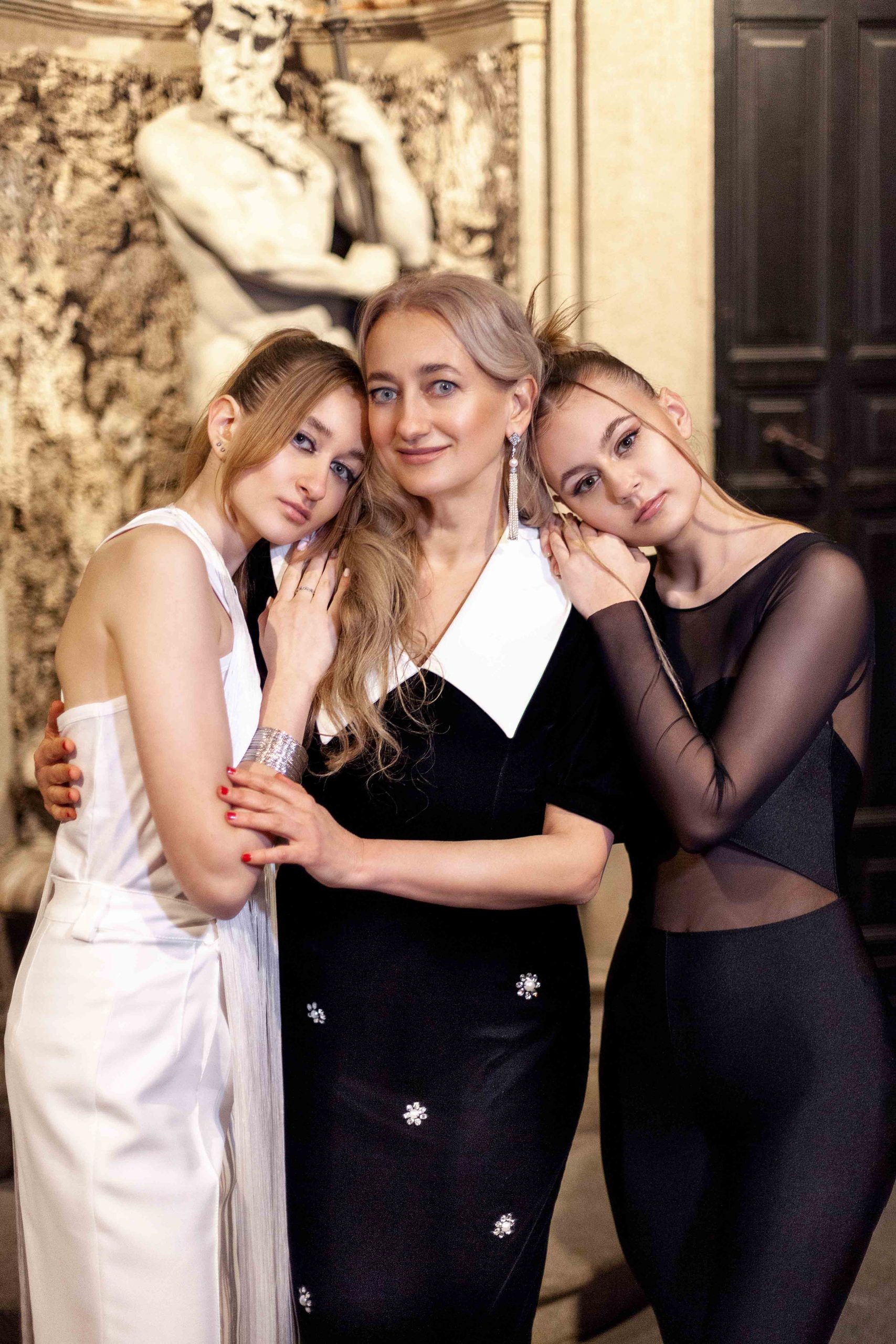 What about the International Environmental Forum that you initiated? What were the goals of this event, and what did you aim to achieve?
The International Environmental Forum was a significant endeavor aimed at bringing together businesses, government agencies, and the public sector to foster effective collaborations for improving the environmental situation in Ukraine. Innovators had the opportunity to present their ideas for environmental improvement and seek funding and support. However, due to the unfortunate circumstances of the ongoing war, the urgency of addressing this issue had to be postponed until after achieving victory. As a result, we are currently suspending further cooperation, but we are still developing plans and joint projects, not abandoning them entirely.
I know that you were also a delegate representing Ukrainian women at the 63rd UN session in 2019. What issues did you raise during this session, and what results did you achieve?
I believe that the most significant achievement of the women's delegation, led by Svitlana Salamatova, was raising visibility. We managed to shine a spotlight on Ukrainian women and Ukraine as a whole. It's important to note that this delegation was not a governmental one but a civic initiative, and the results were quite remarkable. We were granted the opportunity to speak, and our delegate's speech was broadcasted worldwide. Even before the full-scale war broke out, the Ukrainian women's delegation made Ukraine a visible participant in the civilized world. We even had the privilege of communicating with senators, which is a rare occurrence for ordinary NGOs. I consider this a significant success and victory—a small but crucial step towards promoting Ukraine in the international arena. And we achieved this not as politicians but as ordinary individuals. Of course, this year's discussions primarily revolved around how to support Ukraine.
You are also the author of various methods for raising children and promoting healthy lifestyles. Could you share a bit about your journey and offer some tips to our readers?
Since the age of 16, I have been teaching English, which eventually became my first business activity. Interestingly, I continue to teach to this day. Throughout my teaching career, I have taken numerous courses, attended trainings, and familiarized myself with various teaching techniques. At that time, modern approaches and methods were just emerging, which are now considered the norm. I was thrilled to develop my system of interacting with children, which primarily emphasizes love and acceptance, allowing them to be themselves without attempting to change or re-educate them. Instead, I offer them something new and interesting.
Furthermore, I have been writing articles and notes on child-rearing for a long time, as I have four children myself. Even without taking maternity leave, I continued to work, gaining invaluable experience that I am delighted to share through my writings and speeches. I firmly believe that children are not taught but rather learn through example and joint actions. The key is to live your own life to the fullest, finding joy in everyday events and things. It's not about striving to be the best mom or the best businessperson. For example, I don't cook borscht or make dumplings every day; I do it when I feel like it, and it brings pleasure to both me and my family.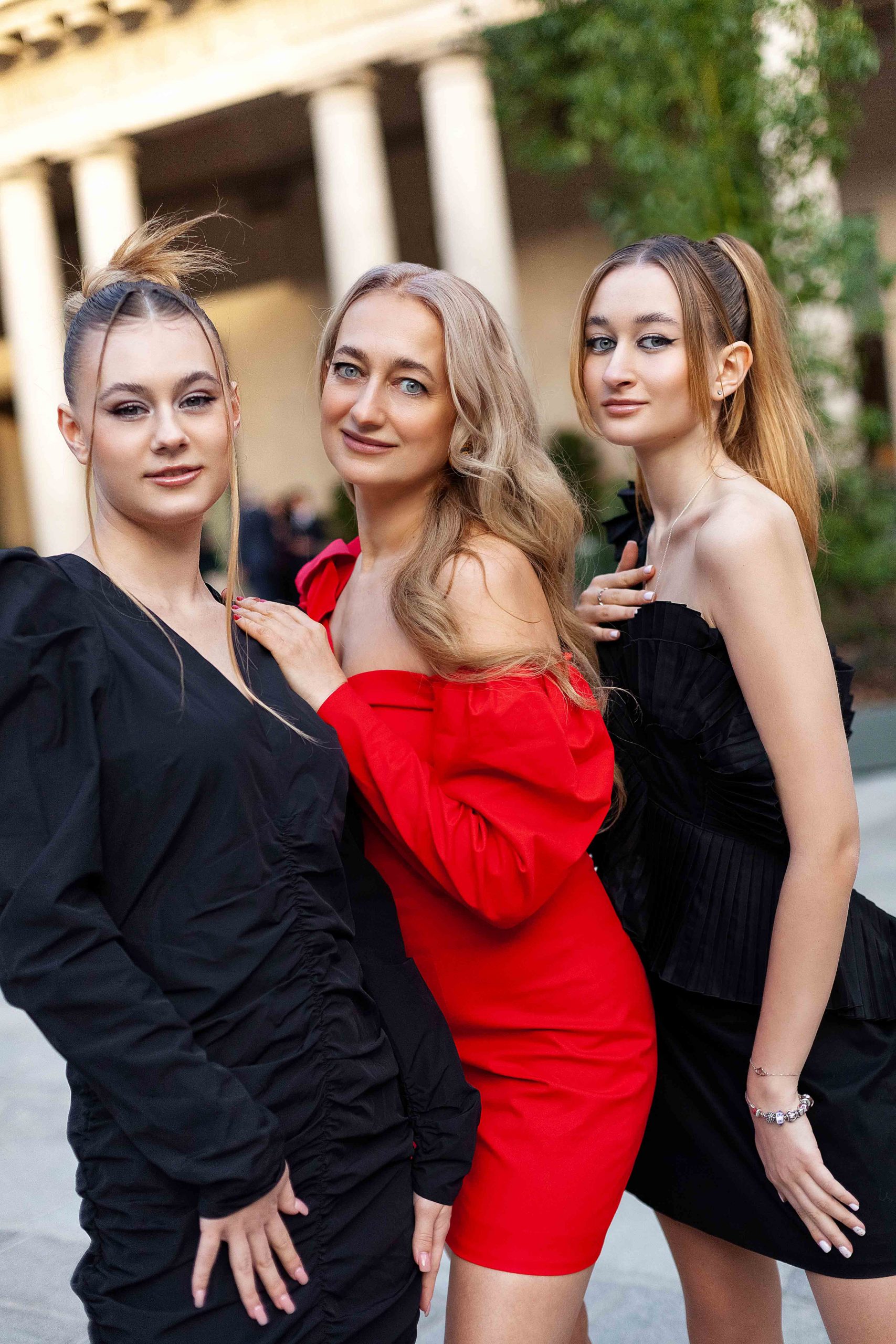 "What does it mean to be the best mom? It means not rushing around from morning till evening, taking care of every single thing for your child. Instead, it means giving them your time — whether in the morning, evening, or whenever possible. But it's crucial to be there when they start school, take exams, or when they're unwell. It's not about the quantity but the quality of time spent with children. It may not be a lot, but it should be bright, fulfilling, and most importantly, filled with love and belief in your child".


Why are your children so independent?
My children are independent because I allow them to do things on their own. If they need help, I'm there to assist, but I don't impose my help or support when it's unnecessary. They have been choosing and buying things for themselves in stores for a long time, and they even find ways to earn money for their desires. They are capable of cooking and taking care of their own needs. Additionally, their broad outlook comes from accompanying me to various places and constantly learning from their own experiences.
You have received numerous awards and titles, including the MOM of the Year award and the Woman of the III Millennium award. What do these awards mean to you, and how have they influenced your life and career?
In essence, everything I do in my life is not to prove or demonstrate anything to others, but primarily for myself and my family. I even created my cafés and a development and leisure center for children for my own sake. As a mother of four, I wanted my children to be involved in art, sports, languages, and have a wide range of additional activities. That's why I established a space that brought together various options in one place, as there were no private centers of this caliber at the time.
The same approach was applied to food. My children and I enjoyed going to restaurants occasionally, but twelve years ago, there was no concept of healthy food for children. All the children's options consisted of fries and ice cream. That's when I decided to open my café, offering not only pure spring water, gluten-free and sugar-free cakes and pastries, but also homemade ice cream, natural products, and even turnip fries that tasted just like regular fries. We provided a wide range of healthy and nutritious food. This initiative inspired many restaurants to change their menus. It allowed parents to go out with their children and let them choose anything from the menu. You never know what will come from your intentions, but when you put love into your business and do everything well, the results are guaranteed.
On the other hand, I gladly accept honors and awards because they help me realize that I am on the right path. They provide support and strengthen my belief in my abilities.