Top model Anastasiia Bondarchuk never ceases to amaze compatriots, friends, relatives, colleagues, and partners with numerous new achievements. Nastya is only 15, but her professional success consists of dozens of works with top global brands. Louis Vuitton, Dolce & Gabbana, Versace, Fendi are just some of the many on this list. The girl with an enviable frequency becomes the brand face of top-rated fashion glosses, such as L'officiel, Harper's Bazaar, Elle. And even such a serious publication as Forbes singled Anastasiia out of thousands of other models and published an interview with the young star.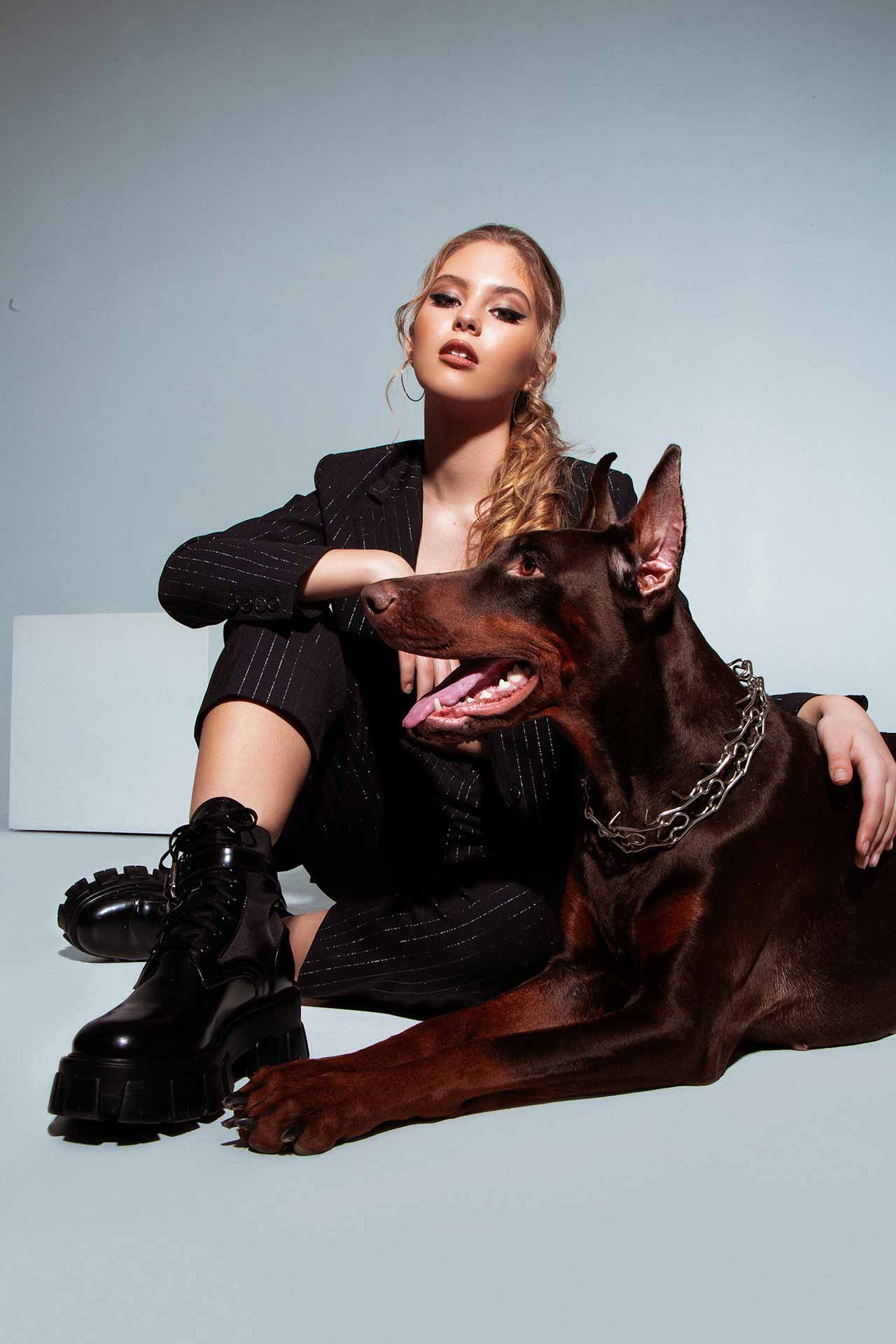 Anastasiia Bondarchuk gladly cooperates with Ukrainian brands. The young model is the face of the Ukrainian-Portuguese NANOJY brand – a collaboration between business lady Elvira Gavrilova and designer Julia Lyatavskaya. The first campaign has been filmed this summer. Nastya appeared in four feminine, elegant outfits in picturesque Odessa locations.
We would like to remind you about the history of the creation of the NANOJY brand. Elvira Gavrilova and Julia Lyatavskaya have been in the world of the fashion industry for a long time. Julia, for example, has owned her atelier for over 10 years. She has her own brand Julia Lyatavskaya.
As you know, Elvira also had the Elvira Gavrilova brand before. So the girls decided to join forces and launched a completely new project, called NANOJY. The idea of the creation of orange dresses and dresses with orange accents was born spontaneously. It is fashionable to be bright this season. Red, coral colors are in trend. However, NANOJY decided to stand out from the others and changed the red to bright orange. It refreshes and, most importantly, suits both blondes and brunettes equally.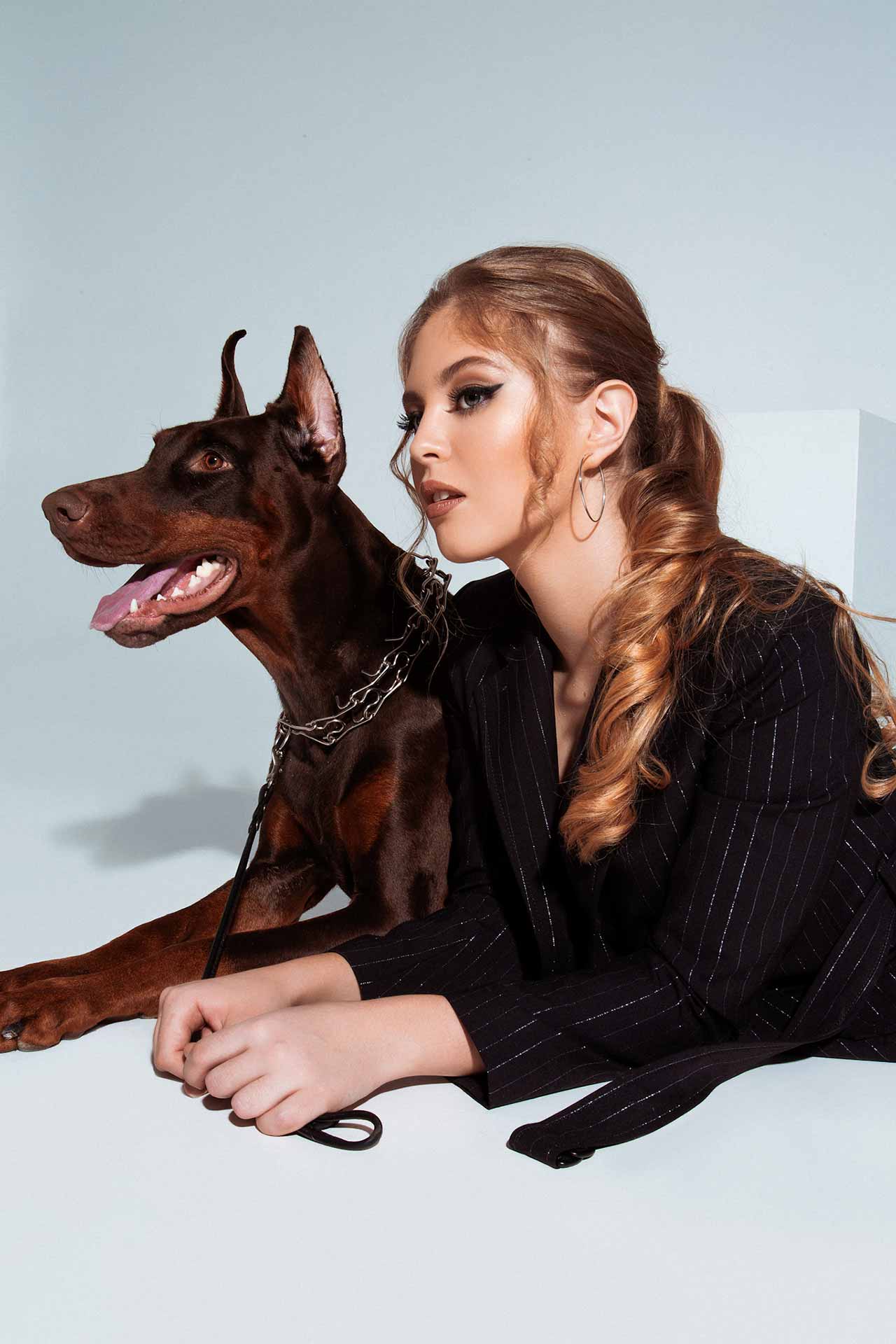 That is why Anastasia Bondarchuk's new campaign for the NANOJY brand is fundamentally different from the previous one. Elvira Gavrilova and Julia Lyatavskaya have recently presented their new collection Ready to Wear Spring | Summer 2021. The collection includes both gentle, feminine looks and daring, bright outfits for confident fashionistas. In the frame, Anastasiia Bondarchuk poses in a long black dress with a slit from NANOJY, decorated with orange fasteners. The look is successfully complemented with stylish tractor-soled boots. Nastya's partners on the site were two powerful Dobermans.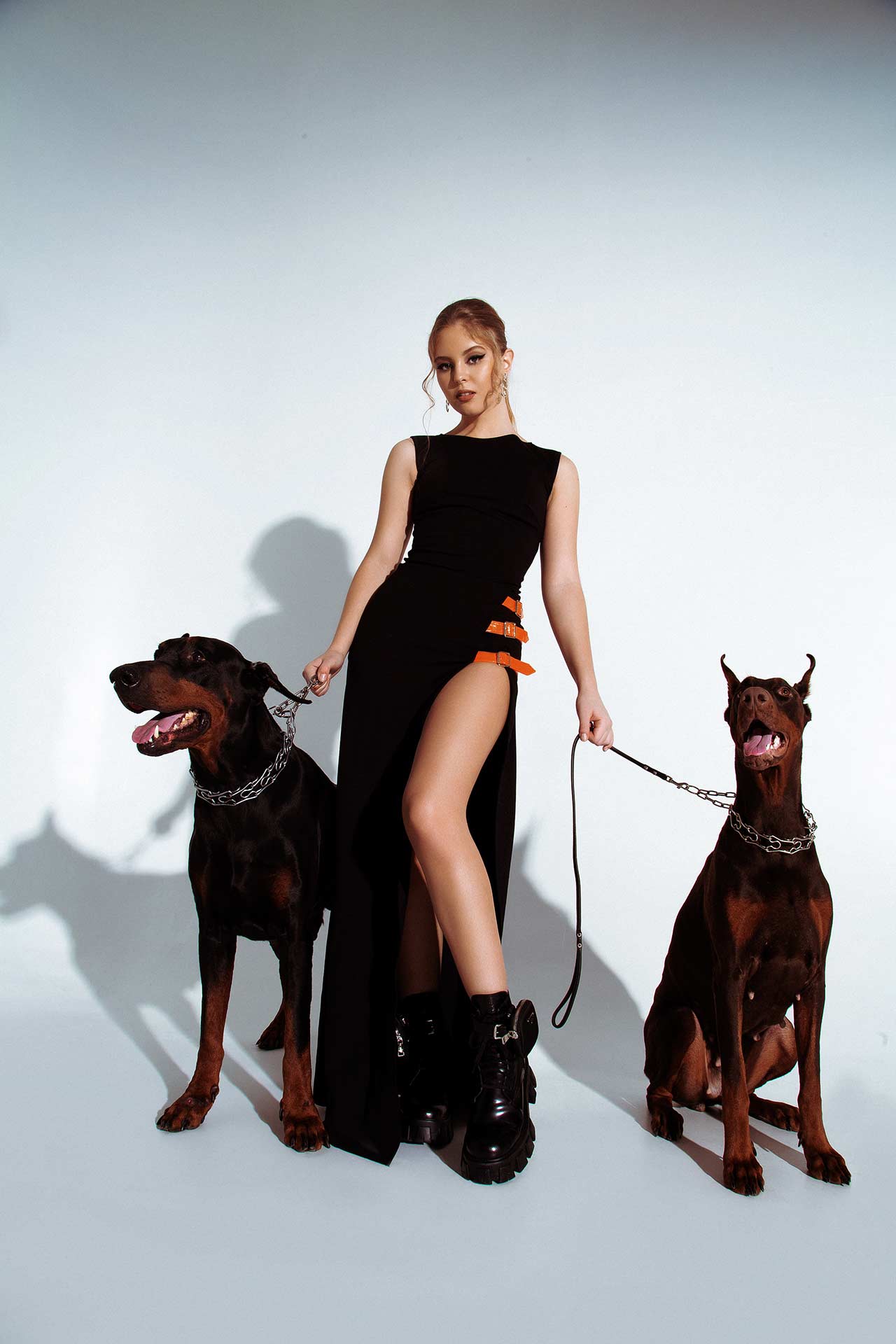 Despite her young age, Anastasiia looks harmonious in such a daring outfit. We wonder, what other projects will the model introduce us to on the eve of the holidays?